Sated, by definition, means to satisfy a desire to the fullest potential.
Angela K. Jubert, M.D., ABPN, ABPM
Throughout her career, Dr. Angela Jubert has embodied her role as an advocate for mental health and addiction treatment. As a south Louisiana native and decorated professional, Dr. Jubert has an intimate understanding of the specific mental health challenges associated with our region.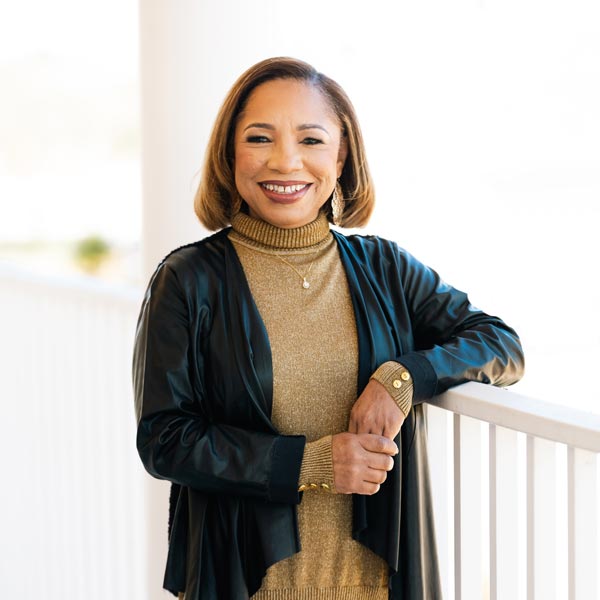 Board certified in both General Psychiatry and Addiction Medicine, Dr. Jubert also draws on her experience as a psychiatric consultant, addiction specialist, and her previous medical director roles at addiction treatment facilities in the Gulf South. She is an active member of both the American Psychiatric Association (APA) and the American Society of Addiction Medicine (ASAM).
Dr. Jubert couples compassion and decades of professional knowledge to provide evidenced-based treatment for those seeking to improve their mental health. By providing comprehensive psychiatric and addiction diagnostics—including laboratory studies and drug screenings—she utilizes psychotherapy and pharmacotherapy to design the best treatment plans for her patients.
The Sated Soul at Celebration Hope Center
Dr. Jubert is the medical director of The Sated Soul, LLC. She is board certified in both General Psychiatry and Addiction Medicine. She provides comprehensive psychiatric and addiction diagnostic evaluations which include laboratory studies and urine drug screening. Treatment is individualized and designed specifically for each patient. Genetic testing is also available to help better determine medication treatment outcomes.
Dr. Jubert utilizes a combination of psychotherapy and pharmacotherapy to provide evidence-based treatment with compassion and understanding.
She provides Medication Assisted Treatment for substance use disorders including but not limited to:
Alcohol Use Disorders
Opioid Use Disorders
Smoking Cessation
At The Sated Soul, we focus on satisfying the desire to improve your mental health. Our staff values compassion and dedication when it comes to your treatment goals. Because we don't believe in a "one size fits all" approach to treatment, we carefully consider your individuality and circumstances before we prescribe any form of pharmacotherapy or psychotherapy. Through comprehensive psychiatric evaluations, genetic testing, and diagnostic services, we assess your unique case to develop a plan specifically tailored to your needs.
Unlike most clinics, we don't just nurture the mind and body, but also your spirit. Our partnership with the Celebration Hope Center allows our practice to use a combination of medicine, psychotherapy, and spirituality to support you throughout your treatment journey. While the Sated Soul's primary focus is Christian-based spiritual development, we are committed to remaining inclusive and respectful of all spiritual backgrounds, denominations, cultures, and beliefs.
Our facility at the Celebration Hope Center is here to help satiate your desire for positive changes in all areas of mental health, including: