The Sated Soul specializes in working with substance use disorders, as well as the mental health issues associated with them. Our professionals ensure a judgment-free environment where we carefully and compassionately evaluate each individual case using thorough psychiatric and addiction diagnostic evaluations. While we use both therapy and medication assisted treatment to support your journey to recovery, we prescribe controlled substances on a rare, case-by-case basis. Patients should expect a focus on safer alternatives to these medications.
For someone suffering with a substance use disorder, it's important that you are seen as more than your addiction—you are a worthy individual with a treatable condition. Seeking treatment can feel like an impossible task filled with shame, guilt, loneliness, fear, financial burden, and even physical pain. However, with The Sated Soul on your side, you won't have to walk this path alone.
Dr. Jubert utilizes a combination of psychotherapy and pharmacotherapy to provide evidence-based treatment with compassion and understanding.
Dr. Jubert provides Medication Assisted Treatment for substance use disorders including but not limited to:
Alcohol Use Disorders
Opioid Use Disorders
Smoking Cessation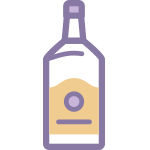 Alcohol Use Disorder
Like most addictive substances, alcohol can lead to both physical and emotional dependency in chronic users. Individuals suffering from alcohol use disorder often find it extremely difficult to stop or control their drinking even when it has negative impacts on their families, careers, finances, goals, relationships, and health—both mental and physical. The professionals at The Sated Soul compassionately evaluate your individual case to tailor a treatment plan specifically for you. We make sure we're here to support your path to recovery every step of the way.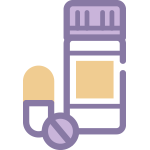 Opioid Use Disorder
In late October of 2017, the opioid crisis was declared a nationwide public health emergency. Since then awareness of opioid use issues has spread, allowing those affected by it more chances to overcome their addiction.

If you suffer from opioid use disorder, there is hope. The Sated Soul's team of professionals will compassionately assess your case and customize a treatment plan best suited to your individual needs. In some cases, we may prescribe medication that is used to treat opioid addiction, such as Suboxone®. We help provide a safe and supportive journey that allows you to thrive in recovery, not just survive it.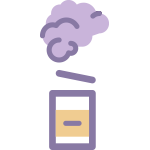 Smoking Cessation
While the negative health impacts of smoking tobacco are widely known, some of us still find ourselves lighting up a cigarette to satisfy that craving for nicotine. If you're ready to take the first step in lowering your risk of serious health issues, The Sated Soul offers personalized smoking cessation plans. Whether it be through self-management techniques, therapy, prescription medication, smoking cessation products, or a combination of any and all approaches, we are here to help you establish a smoke-free future.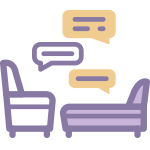 Outpatient Withdrawal Management & Ambulatory Detox
In addition to psychotherapy and medication assisted treatments, The Sated Soul offers outpatient withdrawal management and ambulatory detox on a case-by-case basis. Our trained professionals will carefully and compassionately evaluate your unique case and history in order to determine if either of these treatment plans suit your recovery needs.